okayyy.
my fren text me, me read it silently.
we watch the same drama(s) tonyte.
it koreanssss. who the hell know cane aku boley tgk enn.
the fact is, aku ta mnat pon dgn korea nehh.
asal hero ensem aku pon layan lerrr. **gedik di situ
the question :
What does it feel when someone we like, likes us back
hooyahhh. aku pon tatahuu na kate ape.
okayyyy, ssomething like thiss lerr kott.
atom atom keterujaan dan kegilaan berlumbalumba
memenuhi dan menghakis ruangruang gelap yg dipenuhi oleh lemaklemak tepu
yang menjengkelkan dan ditumpangi kolestrol yg tidak bertamadun sehingga mereka jatuh berguguran berterbangan akibat tekanan oleh adrenal gland yang berlarilari tersangat-amat-sekali laju sambil tidak henti merembes lalu mencurahcurahkan hormon adrenaline seperti
mencurahkan air ke daun keladi
.
paham ke tidakk?**bahasa bangla di situ**
haha.BOMBASTIC dan PLASTIC!
n i like it like that.
Problem with guys : They make you believe they love you when they're not
Problem with girls : They make you believe they don't love you when they do
the antidote for the chest ache is FORGET.
and i try to FORGET about you ,
soon.........................pffffffffff!!!!!
******miracle happened******
WALLA!
my chest ache is cured :))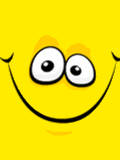 thanks a lot lerr for the antidote :)) haha
kiss and hugs.
XOXO